Benny Green
"No gimmicks, just sweet soul, melodic beauty, serious chops and impeccable taste"-Monifa Brown, WBGO/Jazz 88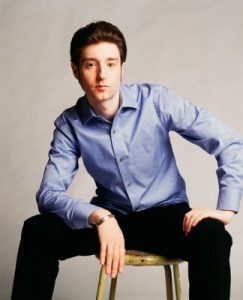 Born in New York in 1963, Benny Green grew up in Berkeley, California. He began piano studies at the age of seven, and influenced by his father, a tenor saxophonist, his attention soon turned to jazz. As a teenager he worked with Eddie Henderson and moved to New York in 1982. After a short stint with Bobby Watson, Green worked with Betty Carter from 1983 to 1987, the year he joined Art Blakey's band. Two years later, he joined the Freddie Hubbard Quintet.
In 1993 he received the first Glen Gould International Protégé Prize in Music. That year, Green replaced Gene Harris in Ray Brown's Trio, working with the veteran bass player until 1997 when he resumed his freelance career, leading trios, accompanying singers like Diana Krall, and performing solo.
Green recently completed a ten-week engagement as musical director of the Monterey Jazz Festival All Star 50th Anniversary Tour and often guests at the Juilliard School. His recording career includes over one hundred sessions. His latest release on Telarc is Jazz at the Bistro. Benny is making his second appearance at the festival; his first was with Russell Malone in 2003.
Bucky Pizzarelli
Bucky Pizzarelli is a living legend. His sixty plus years as a fixture on the jazz scene have garnered the guitarist and banjo player some the highest praise in the industry. Born John Pizzarelli in 1926 in Paterson, New Jersey, he began his professional career in 1943 at 17 playing in the Vaughn Monroe dance band. In 1952 he joined NBC as a staff musician playing for many years in the Doc Severinsen Band on The Tonight Show with Johnny Carson. He also toured and recorded with Benny Goodman until his death in 1986 and performed at both the Regan and Clinton White House.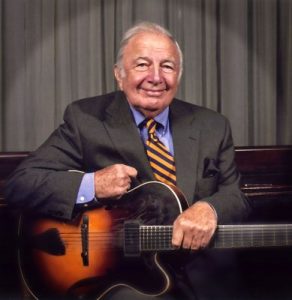 Over the last half century Bucky has recorded, collaborated and performed with nearly every jazz musician of note, Zoot Sims, Bud Freeman, and Stephane Grappelli among them. His latest release is So Hard to Forget (2008). Bucky is the father of two outstanding musicians, the bassist Martin Pizzarelli and guitarist John, who has graced the Litchfield Stage three times. This is Bucky's first, and long -overdue, appearance at Litchfield.
NPR interview: http://www.npr.org/templates/story/story.php?storyId=100921065
Artist Website