"The most gifted pure jazz singer of her generation."
–Mark Stryker, Detroit Free Press
---
Pianist/vocalist Champian Fulton grew up with jazz. Her father, a trumpeter and flugelhorn player, surrounded her with artists like his friend Clark Terry when she could barely reach the keyboard. Champian played with her own band while still in high school, graduated valedictorian, and moved to New York where she graduated from SUNY Purchase in 2006. Since then, she has performed at Birdland, Lincoln Center, Smalls, Dizzy's, and many other venues. At just 24, she's already played with Jimmy Cobb, Frank Wess, Lou Donaldson, Louis Hayes, and other jazz greats.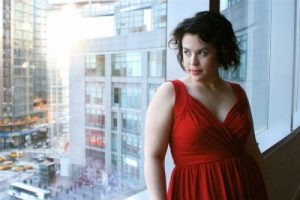 Champian made her recording debut with the Sultans of Swing in 2006 and followed this with a 2008 release and another, her latest, The Breeze and I, in 2010, featuring her trio.
She is a dedicated educator, working with LEAP NYC teaching jazz appreciation to Public School students and presenting concerts and master classes to visiting schools through Lincoln Center's "Meet the Artist" Program. This summer marks her second year at Litchfield Jazz Camp where she instructs both piano and voice.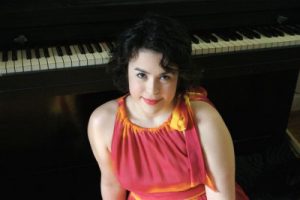 The Champian Fulton Quartet includes Champian Fulton on vocals and piano, Fukushi Tainaka on drums, Hide Tanaka on bass, and Stephen Fulton on flugelhornwill make their Litchfield Jazz Festival debut on August 6.
Artist Website

Listen to this Artist