Listen to a wonderful interview with June Bisantz on WNPR's Where We Live with host John Dankosy.  LISTEN HERE.
---
June Bisantz lives two lives: one June is a noted artist and college professor (Eastern Connecticut State University), the other a "gifted singer with a warm, vibrant voice that can twist and turn on a dime" (Newsday) who has been variously compared with Phoebe Snow, Flora Purim, and Nancy Wilson. With a program too tasty to resist—a tribute to the great trumpeter/vocalist Chet Baker—I took myself over to Hartford's hippest music series, Dan Blow's Music @Japanalia, last year to see for myself what the fuss was about. And I fell in love with the voice and the program.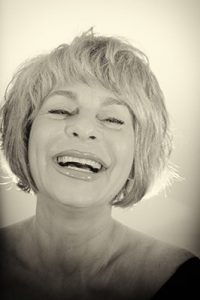 June has been performing and writing music for over 20 years. She has co-written and produced jazz albums and has recorded with musicians like Steve Swallow, Lou Soloff, Mike Stern, Will Lee and others. Reviews and articles about her work appear in People, USA Today, DownBeat, and Jazziz.
In an earlier life she headlined with her then-husband, pianist Steve Evans, in the Brooklyn-based band Mister Spats, touring and releasing several well-reviewed albums. Now from her home base in Willamantic, CT, she creates art for public spaces, and, as Critic Owen McNally aptly put it, "(does a) challenging, sometimes dizzying tight-rope act…skillfully (balancing) between the jazz world as a smart, expressive singer and the art world as a witty, perceptive artist who finds fresh and funny insights in ordinary things we see every day in public places (she created a DON'T WALK sign…).
"Although she sounds sensitive and thoughtful ..there is an older-but-wiser maternal presence…in the later Rosemary Clooney mold," (Rob Lester, Sound Advice)."Her voice is pure honey,consistently clear and strong, smoky for effect when needed. Her timing is perfect…" (Hartford Advocate). Her most rececent CD Let's Fall in Love, is inspired by the legendary Chet Baker, but it's neither a knockoff nor a radical departure. Baker's essence is there but so is a freshness. The CD got heavy international radio play and, Bisantz toured the project across Japan last year with her ensemble, featuring  Russian-born pianist/arranger Alex Nakhimovsky, guitarist Norman Johnson, Hungarian-born trumpet player, Gabor Viragh, the brilliant young bassist Matt Dwonszyk, and drummer Ben Bilello, all of whom she appears with on our Mainstage for the first time this summer.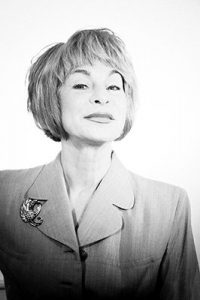 The last time I got this excited about a vocalist, I'd just heard a very young Diana Krall in a tribute to Nat Cole. Tribute for tribute, this one matches up. Enjoy!
–VM
Artist Website

Listen to this Artist
Photos by Harrison Judd