Clark Terry, the legendary trumpeter, compared Denise Thimes to "Ella, Lady Day, Nancy, Dianne, and Carmen, to name a few" and said she "ranks with the greats." In 2006, he shared the stage with her at New York's historic Flushing Town Hall. Still, noteworthy musicians and lots of fans say "Why haven't we heard of you before?" Not to worry. We predict it won't be much longer.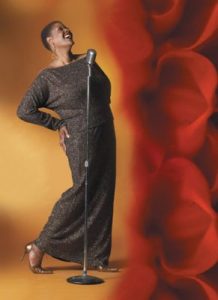 A native and resident of St. Louis where she graduated from Spelman College, hers is a career that spans two decades. In that time, she has toured internationally, singing as well as acting. In New York, she has appeared at The Blue Note and has shared stages with Tony Bennett, Dr. Billy Taylor, Earl May, Benny Powell, Jimmy Heath and Tootie Heath. In 2007 she was invited by Queen Elizabeth II to entertain for a private dinner for President and Mrs. George Bush. She is currently performing a long-term engagement at the renowned Mandarin Hotel in Thailand. When she is not wowing audiences, she resides in St. Louis with her son and daughter.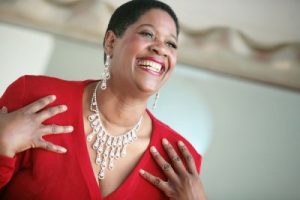 This is Denise Thimes LJF debut, and she appears here with Matt Wilson on drums, Avery Sharpe on Bass, Albert Rivera on tenor saxophone and Chris Grasso on piano.
Artist Website

Listen to this Artist