Jane Bunnett and Maqueque (sounds like Ma Keh Keh)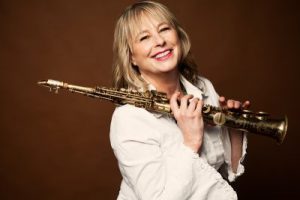 Soprano saxophonist/flutist/bandleader Jane Bunnett has built her career at the crossroads of Cuban music and jazz. A two-time Grammy nominee and multiple Juno Award winner, and recipient of an honorary doctorate from Queen's University, Bunnett has turned her bands into showcases for the finest talent from Canada, the U.S., and, particularly, Cuba. She is responsible for introducing, over two decades, Cuban musicians who are now almost household words for American Jazz audiences– Dafnis Prieto, Pedrito Martínez, David Virelles, Hilario Duran, among others.
Her connection with Cuba began in 1982 when a trip to the island with husband trumpeter Larry Cramer turned her musical world upside down. Everywhere Bunnett and Cramer went they found drummers whose rhythmic complexity liberated the senses, horn players who deployed amazing dexterity and lyricism, and pianists who could make any old upright roar like doom or sing like a heart in love. No fools, they took their horns and played along. The rest is musical history!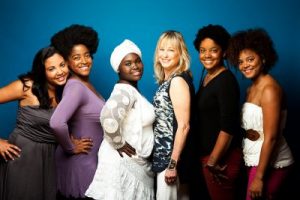 Lately, Bunnett realized that opportunities for women in jazz in the southern hemisphere were far more rare than then were in America where jazz is also a male-dominated field.  And the "Fern-up-at-dawn-ridding-the-world-of injustice" side of her set out to do something about it. And so, Maqueque was born.
Maqueque is an exciting sextet featuring alongside Bunnett herself, the finest young women musicians in Cuba. The group features drummer Yissy García, percussionist Dayme, Yusa on tres guitar and fretless bass, pianist Danae, and Magdelys on batás and congas. All are great vocalists as well as, and almost all are in their early 20′s.
As an educator, spokesperson and social activist, Jane Bunnett remains unafraid to explore uncharted territory in her musical quest. The Festival was hono
red to have hosted Jane and the Spirits of Havana for a stint at its Jazz Camp some years back as a part of her mission to educate the young, a mission she keeps alive in her native Canada today.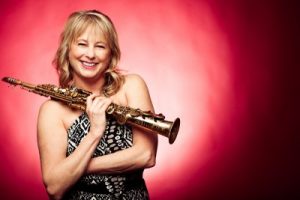 This is Jane Bunnett's fifth appearance at Litchfield and we are delighted to hear her new creation!ARTIST TALK – Jane Bunnett will give an Artist Talk under the second stage tent, Sunday, August 10th, 4:50 – 5:35 PM with Frank Alkyer, publisher of festival sponsor, DownBeat Magazine. READ MORE HERE.
Artist Website

Listen to this Artist
Front thunbmail image by Emma Lee.