ARTIST TALK: Roy Haynes will be having an artist talk with Artist-in-Residence, Matt Wilson, on Saturday from 4:30 – 5:15 PM in the Artist Talk Tent on the grounds of the Litchfield Jazz Festival.  All ticket holders are welcome to attend.
---
Roy Haynes is one of the most venerated musicians in jazz. Now 86 years old, Haynes is among the most recorded drummers ever with scores of recordings as a leader and sideman with artists like Eric Dolphy, Sarah Vaughan, Stan Getz, Bud Powell, Sonny Rollins, Thelonious Monk, Pat Metheny and many others. Across his 60-year career, he has excelled in styles ranging from swing and bebop to jazz fusion and avant-garde jazz. In his now instantly recognizable style, Haynes brought cymbals to the forefront of his unique rhythmic approach. He also established a distinctively crisp and rapid-fire sound on the snare that inspired his nickname, "Snap Crackle."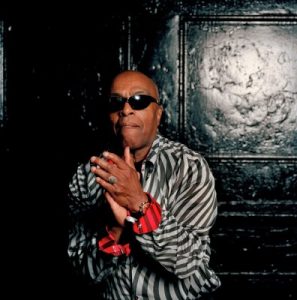 Haynes has been "hard swinging" since 1944, when he made his professional debut at age 17 in his native Boston. From 1947- 49 he worked with saxophonist Lester Young, and from 1949 – 52 was a member of saxophonist Charlie Parker's quintet. From 1953 – 58 he toured with singer Sarah Vaughan. Haynes went on to work with more experimental musicians, like saxophonists John Coltrane and Eric Dolphy, and pianists Chick Corea and Andrew Hill.
Among his most recent recordings as a leader are Fountain of Youth and and Whereas, both of which were nominated for Grammy Awards. He was inducted into the Down Beat Magazine Hall of Fame in 2004 and in 2010 was awarded the Mid-Atlantic Arts Foundation's BNY Mellon Jazz Living Legacy Award at Kennedy Center for the Performing Arts in Washington, DC. He continues to perform at clubs, festivals and concert halls worldwide with his 20-something cohorts as the Roy Haynes Fountain of Youth.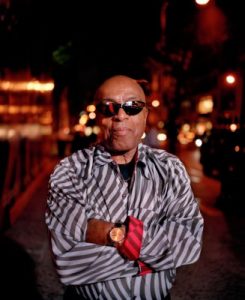 The Roy Haynes Fountain of Youth Band includes Roy Haynes on drums, Jaleel Shaw on sax, Martin Bejerano on piano and David Wong on bass. This is his first appearance at The Litchfield Jazz Festival, thanks in part to a grant from NEA Jazz Masters.
---
NEA Jazz Masters Live is a program of the National Endowment for the Arts in partnership with Arts Midwest.
Artist Website

Listen to this Artist