"If North Americans hadn't invented jazz, then surely Brazilians such as the three talented young men (in Trio da Paz) would have invented something like it." –Howard Mandel, jazz critic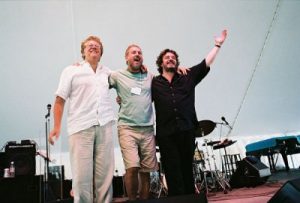 Trio da Paz updates the infectious spirit of jazz-oriented Brazilian music. Formed in 1990 by guitarist Romero Lubambo, bassist Nilson Matta and drummer Duduka da Fonseca, the Trio redefines their native Brazilian jazz with harmonically adventurous interactions, daring improvisations and dazzling rhythms.
All three members are seasoned masters of both jazz and Brazilian music and stars in their own right. The list of legendary musicians with whom the members of Trio da Paz have recorded and performed includes Romero's work with Dianne Reeves, Michael Brecker, Grover Washington, Jr. and Kathleen Battle; Nilson's work with Joe Henderson, Don Pullen, Yo-Yo Ma and Paul Winter; and Grammy nominee Duduka's work with Astrud Gilberto, Antonio Carlos Jobim, John Scofield and Tom Harrell. Trio da Paz as a group has recorded and performed with Charlie Byrd, Herbie Mann, Lee Konitz, Kenny Barron and Nana Vasconcelos, among others.
Their CD's have received critical acclaim, won an "Indie" award for best album of the year and received the Jazz Journalists Association award for The Best Brazilian Jazz Album of the Year.  Their latest release Somewhere appears on Blue Toucan Music, 2005.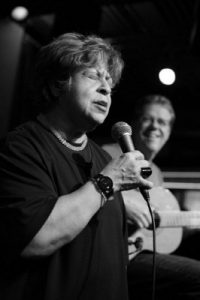 This is the second appearance for Trio da Paz on The Litchfield Jazz Festival.  Mr. Lubambo also appeared here in 2006 with guitarist John Pizzarelli.  They are joined, for her first Litchfield appearance, by Brazil's premier vocalist and reigning queen of bossa nova, Leny Andrade.
Artist Website
---
Trio da Paz will be giving a master class open to festival ticket holders and Litchfield Jazz Camp students free of charge. Saturday, August 1, 11:00AM – 12:00PM, Mattison Auditorium, Kent School, Kent, CT.