North Coast Brewing Co. has generously donated Festival beer in support of need-based scholarships to Litchfield Jazz Camp.  We will be proudly pouring their signature Brother Thelonious Belgian-style ale. Come and enjoy!
---
Master Brands has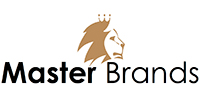 been a long-time donor of the wines for the Festival, to benefit our Litchfield Jazz Camper scholarships to in-need students.
CLICK HERE for a message from Master Brands.
Translate:
English