Grammy Award winning pianist, composer, educator Arturo O'Farrill was born in Mexico and grew up in New York City. Son of the late, great bandleader Chico O'Farrill, he was Educated at Manhattan School of Music, Brooklyn College Conservatory, and the Aaron Copland School of Music at Queens College. He played piano with the Carla Bley Big Band from 1979 through 1983 and then developed a solo career with artists like Dizzy Gillespie, Steve Turre, Freddy Cole, The Fort Apache Band, Lester Bowie, Wynton Marsalis, and Harry Belafonte. His Song for Chico (Zoho Records) won the Grammy Award for Best Latin Jazz Album of 2008.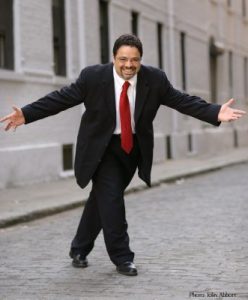 In 2002, O'Farrill created the Afro Latin Jazz Orchestra for Jazz at Lincoln Center to bring Latin and Afro Cuban Jazz to a wider audience. His debut album with the Orchestra Una Noche Inolvidable earned a Grammy nomination in 2006. In 2007, O'Farrill took his orchestra out on its own to tour and pursue educational opportunities. They have performed at venues and festivals abroad and presented three concert seasons at New York's Symphony Space. They have also established a residency program for inner city New York school children. O'Farrill also directs the Chico O'Farrill Afro-Cuban Orchestra, who are in residence at Birdland, to preserve his father's music.
O'Farrill teaches master classes and workshops throughout the world for students and teachers of all levels. He was the featured artist in Jazz at Lincoln Center's Jazz in the Schools Tour, where he led a Latin jazz quintet for more than 50 educational performances, reaching over 10,000 students. In 2007-2008 he served as Assistant Professor of Jazz at The University of Massachusetts. He is currently on the faculty of SUNY Purchase.
A recognized composer, Mr. O'Farrill has received commissions from Meet the Composer, Jazz at Lincoln Center, The Philadelphia Music Project, and The Big Apple Circus. He has also composed music for films including Hollywoodland and Salud. This is his first appearance at the Litchfield Jazz Festival.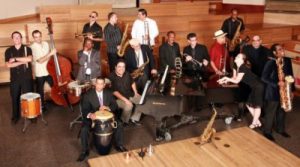 FREE MP3, Caravan from the album Song for Chico on Zoho.
Download from JazzTimes.com, Sponsored by Litchfield Jazz Festival
Artist Website

Listen to this Artist