Best known for her two-time Emmy Award winning role as Lilith on  Cheers, Bebe Neuwirth is truly a star of stage, film and television. Ms. Neuwirth has won two Tony Awards (Sweet Charity and Chicago), as well as a Drama Desk Award and an Astaire Award for her role as Velma in Chicago. Other Broadway credits include Fosse, Damn Yankees, A Chorus Line and more. Regional performances include leading roles in West Side Story, Kiss of the Spiderwoman, The Three Penny Opera, The Taming of the Shrew and Here Lies Jenny, a show comprised of music by Kurt Weill and created by Leslie Stifelman, Roger Rees, Ann Reinking, and Ms. Neuwirth. She recently performed around the country, "Bebe Neuwirth sings Weill and Kander & Ebb," with Indianapolis Symphony, the Cincinnati Symphony Orchestra and others.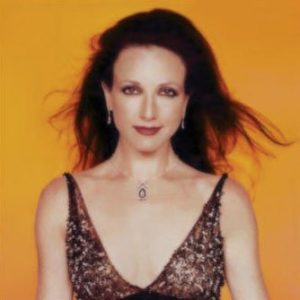 Ms. Neuwirth's work in film includes Liberty Heights, Summer of Sam, Celebrity, Jumanji, Green Card, The Paint Job, Bugsy, Tadpole, How to Lose a Guy in 10 Days among others. In addition to Lilith on Cheers and Frasier, her television appearances include her Emmy nominated portrayal of Dorothy Parker in Dash and Lily and guest work on Star Trek, the Next Generation, Hack, Law and Order-Trial by Jury and others. Ms. Neuwirth is proud to be an Honorary Zeigfeld Girl.
Bebe Neuwirth will be appearing with pianist Scott Cady performing what she calls "Stories with Piano." This will include some classic songs like "As Time Goes By," as well as songs made famous by Édith Piaf. Other compositions by Kurt Weill, Tom Waits and song writing duo John Kander and Fred Ebb will be included in the show. Kander and Ebb are perhaps most famous for their music and lyrics for the musical Chicago for which Ms. Neuwirth received a Tony Award for her performance of Velma Kelly.