"The drummer Matt Wilson is an ambassador of good feeling!"
— The New York Times
---
ARTIST TALKS: On Saturday, Artist-in-Residence Matt Wilson will lead an artist talk with NEA Jazz Master, Roy Haynes from 4:30 – 5:15 PM. On Sunday, Wilson will lead an artist talk with Joe Lovano and NEA Jazz Master, Jimmy Heath from 2:30 – 3:15 PM, both held in the Artist Talk Tent on the grounds of the Litchfield Jazz Festival. Matt will also add his spice to artist clinics. Click here to see complete schedule. All ticket holders are welcome to attend.
---
Stellar drummer, Matt Wilson, was appointed the first Litchfield Jazz Festival Artist-in-Residence to mark our 15th anniversary in 2010. He did such a fine job we asked him to do it again! In addition to performing on this year's Festival with the Dena DeRose Trio and with his new Matt Wilson Quartet plus Strings ensemble, both on August 7th, he will preside over interviews with NEA Jazz Masters Roy Haynes on August 6th and Jimmy Heath on August 7th. In his role as LJF Artist-in-Residence Matt revisited the community last December to celebrate his latest release and first Christmas album: Christmas Tree-Owith a concert at St. Andrew's Church in Kent. With his 2011 appearances, he "wins the title" of the most-often-presented artist ever at Litchfield Jazz Festival – 18 times in 16 years!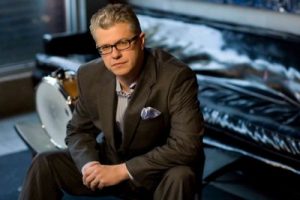 Matt Wilson is one of today's most celebrated jazz artists. He is universally recognized for his musical and melodic drumming style as well as being a gifted composer, bandleader, producer, and teaching artist. Matt's positive energy, sense of humor and ability to explore a broad range of musical settings keeps him in constant demand. In addition, Wilson's dedication to jazz has helped establish him as a beloved world ambassador for music, on and off the bandstand. Wilson has appeared on 230 CDs as a sideman and has released 10 as a leader for Palmetto Records as well as co-leading 5 additional releases.
He leads the Matt Wilson Quartet, Arts and Crafts, Christmas Tree-O, Matt Wilson Quartet plus Strings and the Carl Sandburg Project. Matt is an integral part of bands led by Joe Lovano/John Scofield, Charlie Haden, Lee Konitz, Denny Zeitlin, Ron Miles, Marty Ehrlich, Ted Nash, Jane Ira Bloom and Dena DeRoseamong others. He has also performed with jazz legends Andrew Hill, Cedar Walton, Frank Wess, Wynton Marsalis, Pat Metheny, Bill Frisell and Hank Jones, and was a member of Dewey Redman's Quartet from 1994 to 2006. Matt was featured on the covers of both DownBeat and JazzTimes in November '09 and was for 5 consecutive years voted Rising Star Drummer in the DownBeat Critic's Poll and is acknowledged in both the JazzTimes and DownBeat Reader's Polls annually. Most recent gig-of-note: Performing for China's President Hu Jintao at the January 2011 White House State Dinner honoring the dignitary. Wilson resides in Baldwin, NY with his wife violinist Felicia, daughter Audrey and triplet sons Henry, Max and Ethan.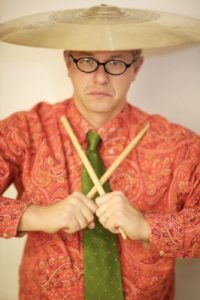 Matt Wilson is a Zildjian artist and one of the most sought after teaching artists in jazz. He joins the Litchfield Jazz Camp faculty for his second summer this year and appears at the Litchfield Jazz Festival for the 18th time.  Matt Wilson Quartet plus Strings includes Matt Wilson on drums, Nicole Federici, Alisa Horn, Kirk Knuffke, Mary LaRose, Jeff Lederer, Chris Lightcap, Skye Steele and Felicia Wilson.
Artist Website

Listen to this Artist