This special All-Star Cannonball Adderley tribute band is led by Wessell Anderson.
---
CLINIC: Wess Anderson and Terell Stafford will be giving a clinic Saturday from 4:30 – 5:15 PM in the Chapel on the ground of Kent School.  All ticket holders are welcome to attend.  Learn more about our clinics here.
---
Wynton Marsalis dubbed Wessell Anderson "Warmdaddy" because "his playing contains the essence of soul." Wess was born in 1964 in Brooklyn, New York. At age 12, Wess was persuaded by his father, a jazz drummer with Cecil Payne, to forego his classical piano and take up alto saxophone. He took private lessons and then attended Jazzmobile Workshops in Harlem where he studied with Frank Foster and Charles Davis. His classes were supplemented with jam sessions led by saxophonist Sonny Stitt at the Blue Cornet and at Brooklyn and Queens jazz clubs. Before college he had the good fortune to meet Wynton and Branford Marsalis who encouraged him to continue his studies with clarinetist Alvin Batiste.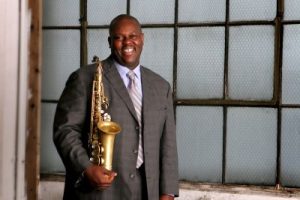 Wess toured with vocal great Betty Carter for two months before Wynton invited him to tour with The Wynton Marsalis Sextet. Soon, Anderson was off to the studio and on the road helping Marsalis make some of what would become the most defining music of the late-'80s and early-'90s jazz revival. Marsalis disbanded the group in 1994, and appointed Anderson lead alto with the Lincoln Center Jazz Orchestra, a position he held until 2005. There he performed many premieres including the Pulitzer Prize-winning Blood on the Fields.

During his time with Marsalis, Anderson began to develop his own sound: a mix of traditional New Orleans jazz and a sweeping blues style similar to that of Cannonball Adderley.  Anderson's 1994 debut album, "Warmdaddy In The Garden Of Swing" (Atlantic Records), featured Anderson playing a set of  original compositions. This was followed by a 1996 release and a 1998 live recording at The Village Vanguard. Other recordings include special guest performances on Joe Jackson's Grammy Album entitled, Symphony No. 1 (1998) and dates with Eric Reed, Marcus Roberts, Branford and Delfayeo Marsalis, Ruth Brown, and blues legends Gatemouth Brown and Rodney Whitaker.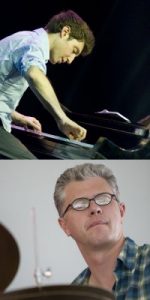 In 2001 Wess joined the faculty of Julliard School of Music Jazz Studies. He currently performs and teaches around the world, and is associate professor of jazz studies at Michigan State University where he continues to encourage students to learn the history as well as the techniques of improvisation and jazz saxophone.  Wess has a new independent CD release entitled "Space" featuring Lawrence Siebirth, Mark Gully, and Roland Gurerin and is endorsing his own signature model saxophone called the "Warmdaddy" Model made by Manning Custom Horns. An appearance at Lincoln Center presenting a Cannonball Adderley Tribute led to his invitation to perform at LJF with trumpeter Terell Stafford, drummer Matt Wilson, pianist Benny Green, bassist Rodney Whitaker, and vocalist Joanna Pascale.  Of the ensemble members this a first appearance on LJF for only Mr. Anderson and Ms. Pascale.
Artist Website
Photos of Benny Green, Matt Wilson and Terell Stafford by Steven Sussman.  Photo of Joanna Pascale by Steve Stoltzfus.